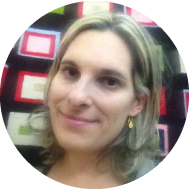 I'm an inbound marketer with over 5 years of experience in content strategy, lead and demand generation. I've worked at many companies at stages of very high growth, including Insightera, which was acquired by Marketo in 2013. 
My experience includes content marketing in a range of industries, including:
customer data and data analysis
personalization and customization
marketing technology
IoT
Working for these fields and promoting their technology make me feel that I have an integral part in helping companies grow.
Along my professional journey, I've also enjoyed working for a few manufacturing companies whose technology benefits the world in different ways.
I also know a lot about:
 marketing automation
email marketing
social media strategy
thought leadership and influencer marketing
When I'm not keeping up with the startup world and digital marketing, I'm working on a DIY project in my apartment, singing, or dancing salsa.
Feel free to contact me if you have any questions about what I can do for you, you'd like to see additional samples, or you want to know my rate!